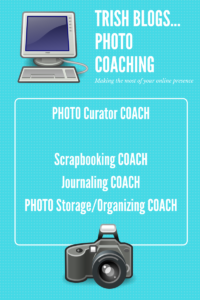 Get your photos and memorabilia organized and curated for viewing and sharing with ease! You don't need to be overwhelmed by the backlog of photos and mementos you have. I can organize your photos systematically to make it easier for you. I can even put them in beautiful customized photo albums and digital printed photo books giving you more time to enjoy them. Wouldn't you love to be able to find that favourite photo at your fingertips?
I can do this for you while you can rest assured that your precious memories are being treated professionally and as if they are my own. I'm fortunate that I started curating my photos before my children were born. But we all have hiccups in life, and I too fell behind. One thing I have learned is that when photos are organized in a system with software that has great search functionality, I can catch up with ease.
Have confidence that your photos are backed up safe from fires & floods, and loss. Look back on old photos with stories documented that accompany those memories.
I would love to chat with you about the service I can provide for you and your precious memories, or how I can teach you how to do it yourself!
Use our Contact Us form or email me at Trish at trishblogs dot com to request more information and/or a free consult to see whether our services are right for you.