Could this be any indication of how busy my life has become?
What can I say? School started, then I was offered a contract full-time position, entirely related to my studies… I dropped my extra course and began work last Monday. I am Interim Executive Director of Bayers Westwood Family Resource Centre, and so far I LOVE it!.
The weekend prior I ran my last long run (approx. 20km) before my HalfMarathon, only to end up injured. An overuse injury possibly stress fracture ( but now, seems unlikely) or likely tendonitis… so, 4-6 weeks no running.
That night I had a once in a lifetime opportunity to see The Rolling Stones in the Halifax Commons, with VIP passes to "The Rattlesnake Inn", essentially an after the show party for Alice Cooper and his band. Many hours on my already very sore and swollen feet didn't aid the injury, to be sure. But it was worth it, to be "rubbing shoulders" with AC! (concert pix to follow)
Not the best quality – taken with my camera phone:
During Alice Cooper: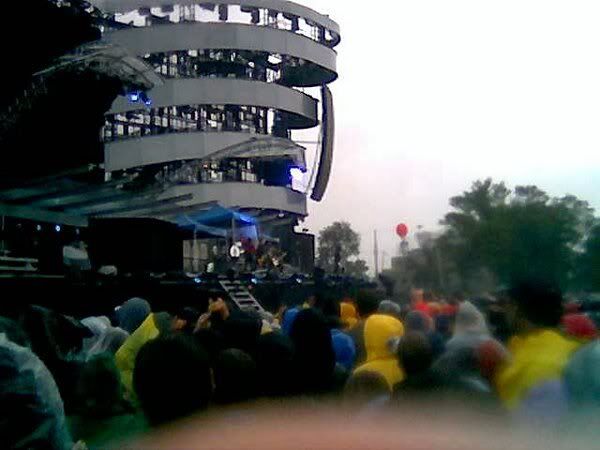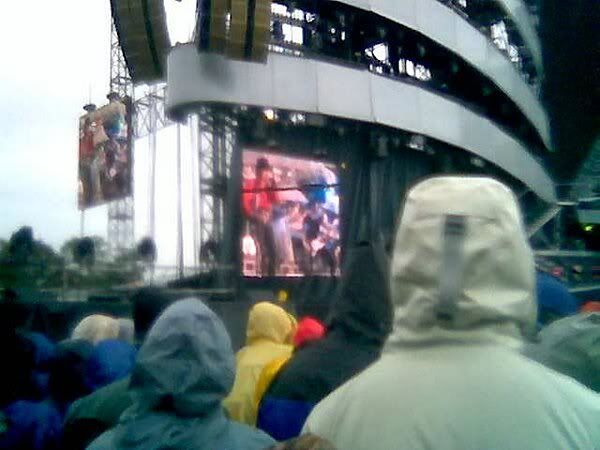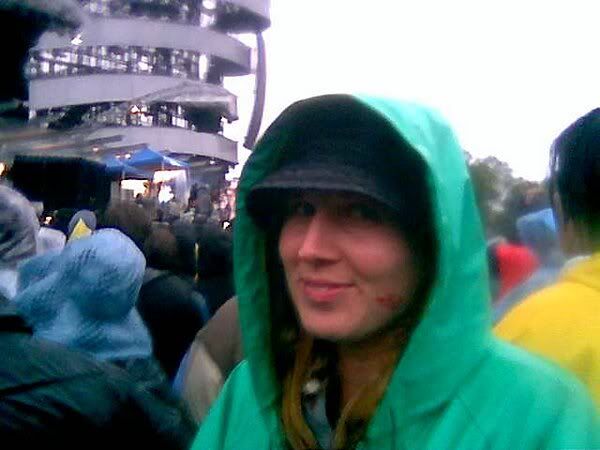 STONES:
Jagger on screen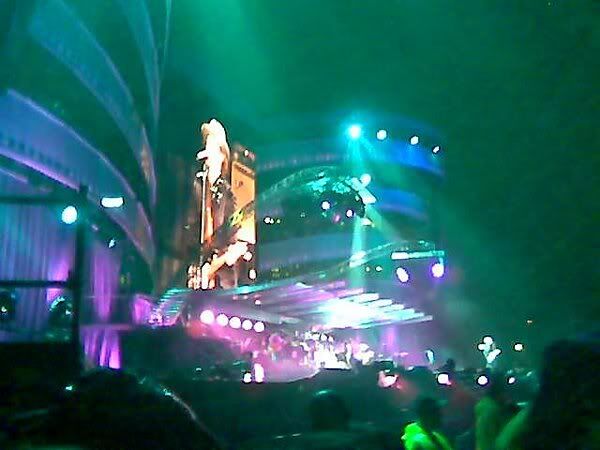 Portable Stage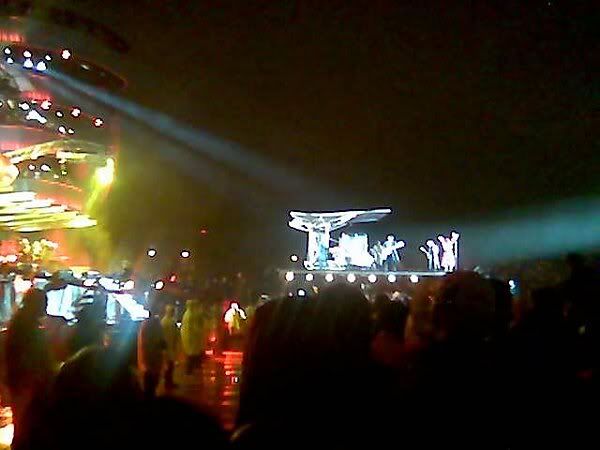 Jagger

LIPS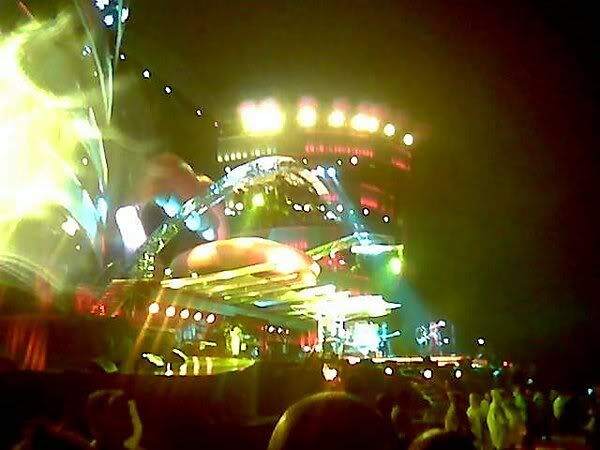 Keith Richards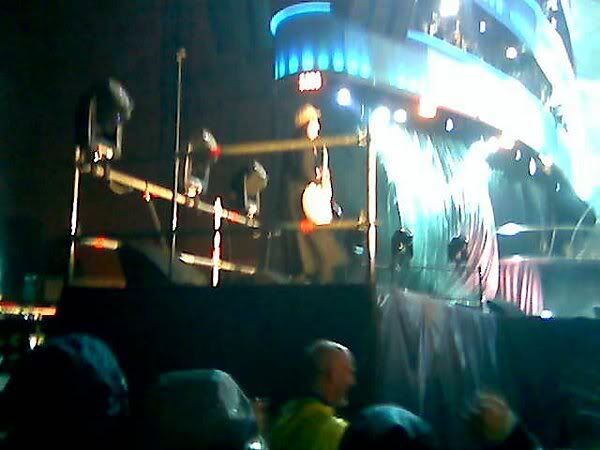 (Don't know what happened here)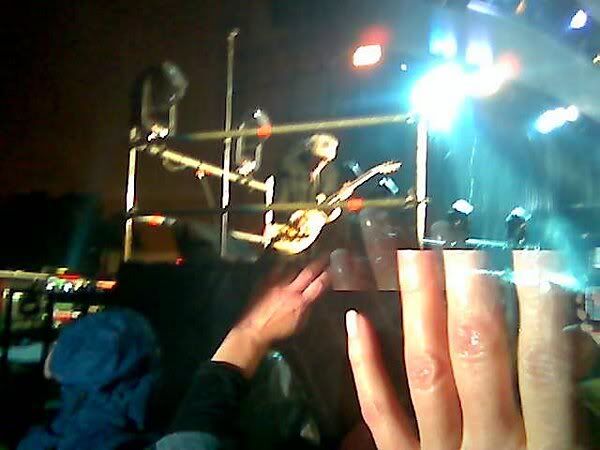 For some lower impact cardio, I've been getting out cycling with Ian, who took my place at the Rum Runners Relay Race this weekend (even though cycling is his thing – he doesn't really like running. 😉 ) I still attended the relay, driving/suporting/cheering/photographing the team. It was fantastic weekend all around!
Trish trying to get anyone's attention to stop their car!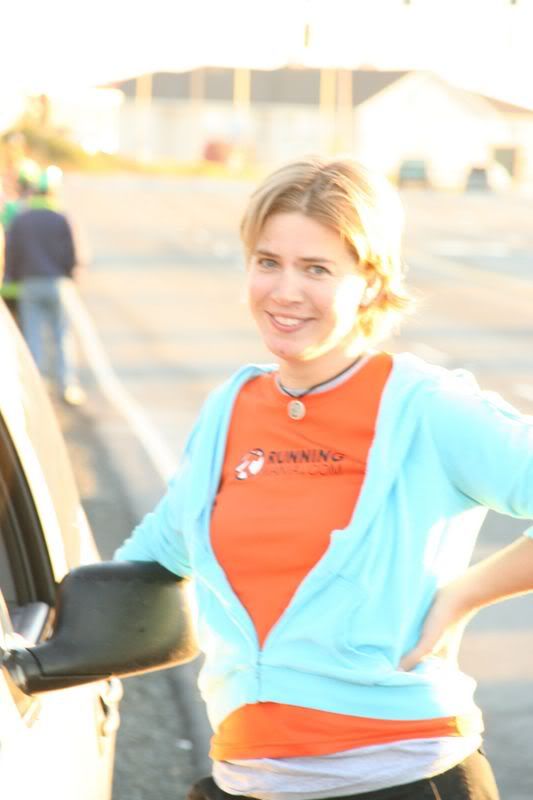 What seems to be the problem?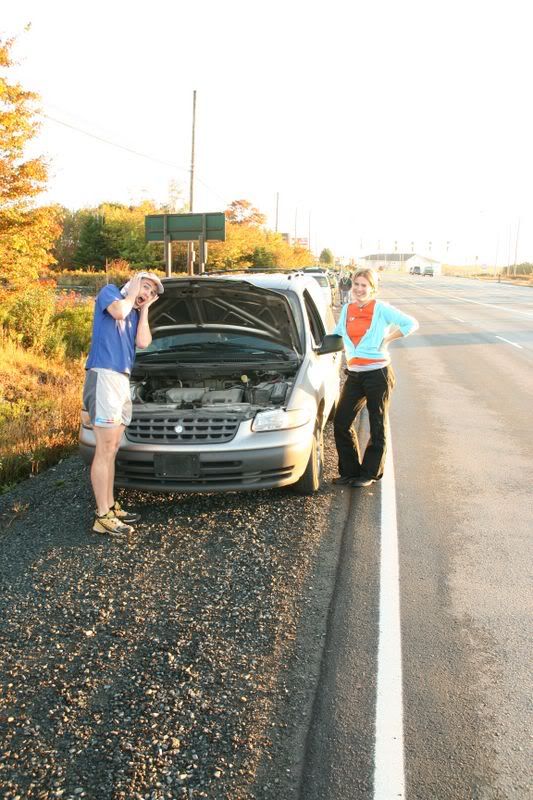 Ryan to the rescue
Things are much better for COTR and bicycle boy (Ian).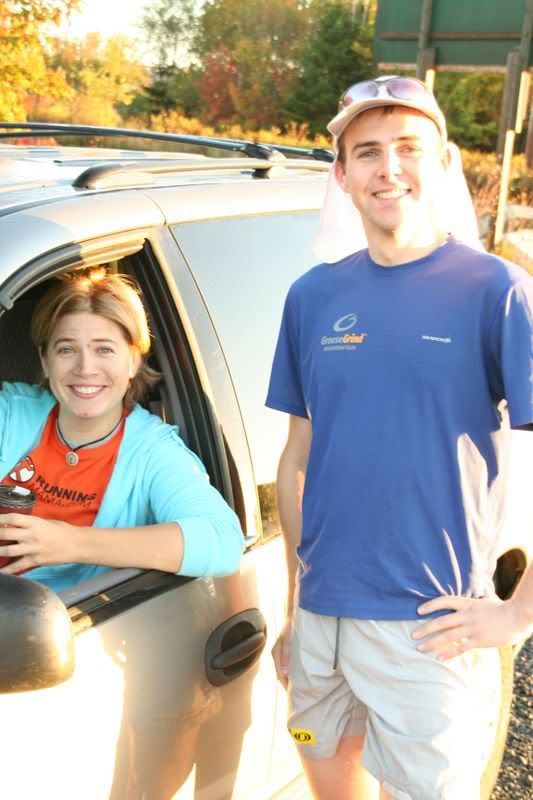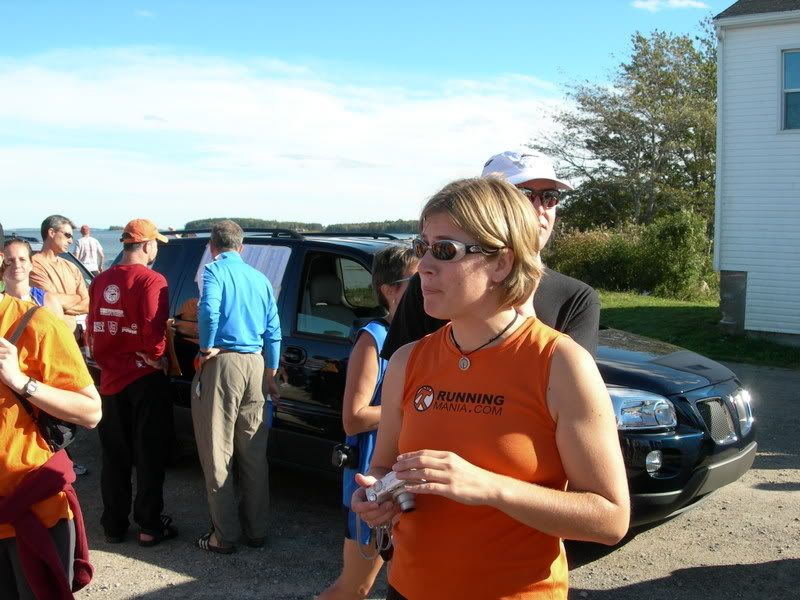 Ian running "my" leg 😉 :
Borrowed bib: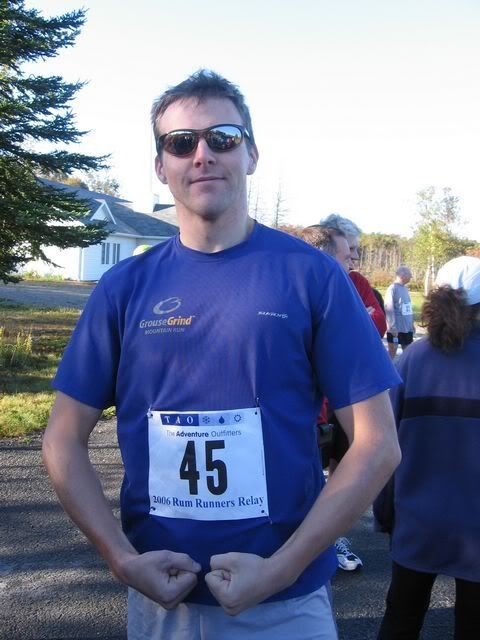 The start

Says he doesn't like running…
Halfway there…

Getting closer…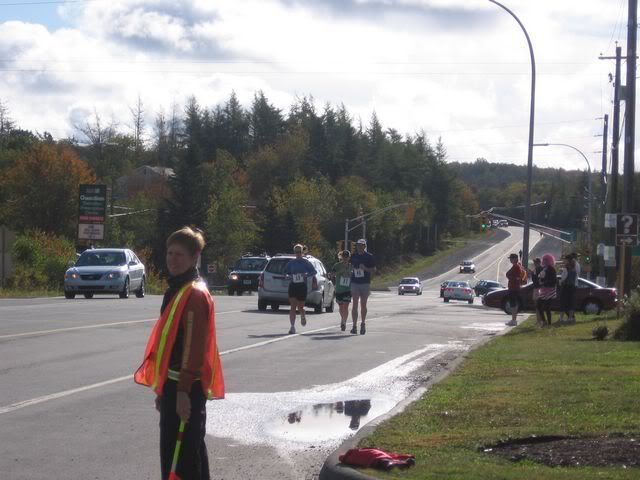 Almost there…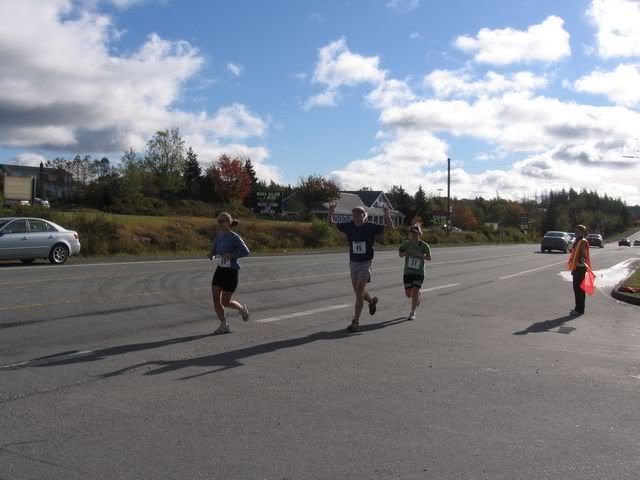 THE FINISH!

Hanging with Maniacs, drinking the orange koolaid:

Leg 10 Waterstation 8km stop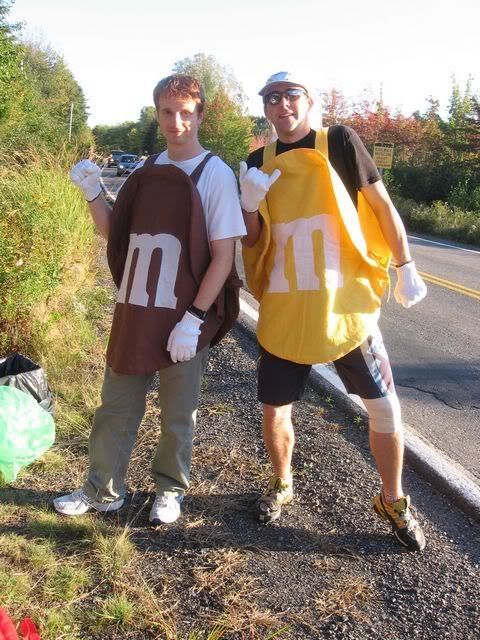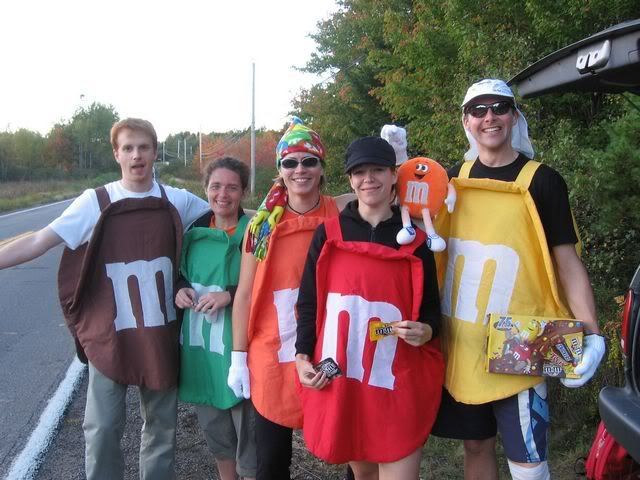 Team photo:
(Trish standig in for Ryan
)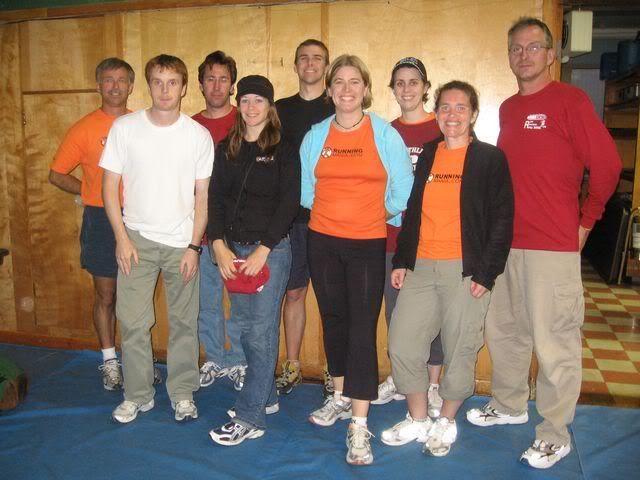 So, no Valley Harvest Half Mary this weekend. If it works out that the girls get to see their daddy for the weekend, I will have some major work playing catch-up, to do on my course work and housework! If not, I will have to find a way to cram as much in as I possibly can! 😉